BBUK Week 3 recap: Two exits, two arrivals, and one confession
October 6, 2018

5 minutes read
Week three inside the Big Brother house saw two housemates exit, two new housemates arrive, and one housemate finally get something off his chest in a heartwarming confession.
It was another jam-packed week, so lets jump right into this weekly recap.
Five housemates up for the chop!
The second round of nominations took place in Monday night's show with a whopping five housemates facing the chop.
Kay had six nominations, while Akeem and Issac had four each. What the housemates don't know is, the viewers voted for Brooke and Kenaley to face the public vote. So the five would all play in the Game Changer competition later in the week.
Kay breaks down and the breaks out!
After a stressful few days in the house, which included being nominated for eviction, Kay Lovelle decided to leave the Big Brother house.
"I'm struggling again," she said in the Diary Room over the weekend. "I just think sometimes I'm in the wrong place and I don't want to be misunderstood by the public."
Kenny goes 2-for-2!
Kenaley Amos-Sissons went a perfect 2-for-2 in the Game Changer competition on Wednesday night.. quite literally actually.
She won her second straight Game Changer comp of the series and it also was her second win of the day. Earlier, she had won the first competition but thanks to Tomaz using his 'Bonus Life' on Issac, she had to win an extra round.
Kenaley used the Game Changer power on herself, keeping her safe from Friday's eviction.
Cameron's big secret is out
In Friday night's eviction show, Cameron finally revealed his big secret. And it was kind of obvious this whole time.
In a conversation with Lewis, the 18-year-old revealed he is gay and he had avoided saying it because he did not want to do it on national television. So instead, he told Lewis to ask him a question and Cameron answered yes when he was asked if he was gay.
Cameron's decision to come out in the house has been praised by viewers but that did not stop some from speculating if this was all gameplay or genuine fear.
Congrats to Cameron on this big milestone!
How has Cameron's big moment left you feeling? #BBUK pic.twitter.com/2a72uBfvpe

— Big Brother UK (@bbuk) October 5, 2018
Issac hits the road
Issac Jagroop became the third housemate to be evicted from the Big Brother house on Friday, losing out to Brooke and Akeem in the public vote.
After exiting the house, he spoke to host Emma Willis about his time in the house and admitted he was sad to be out.
"When I went in I was saying if I lasted to the second week I would be happy and when it came to the third week I said if I last to the fourth I would be happy…but it is what it is," he said.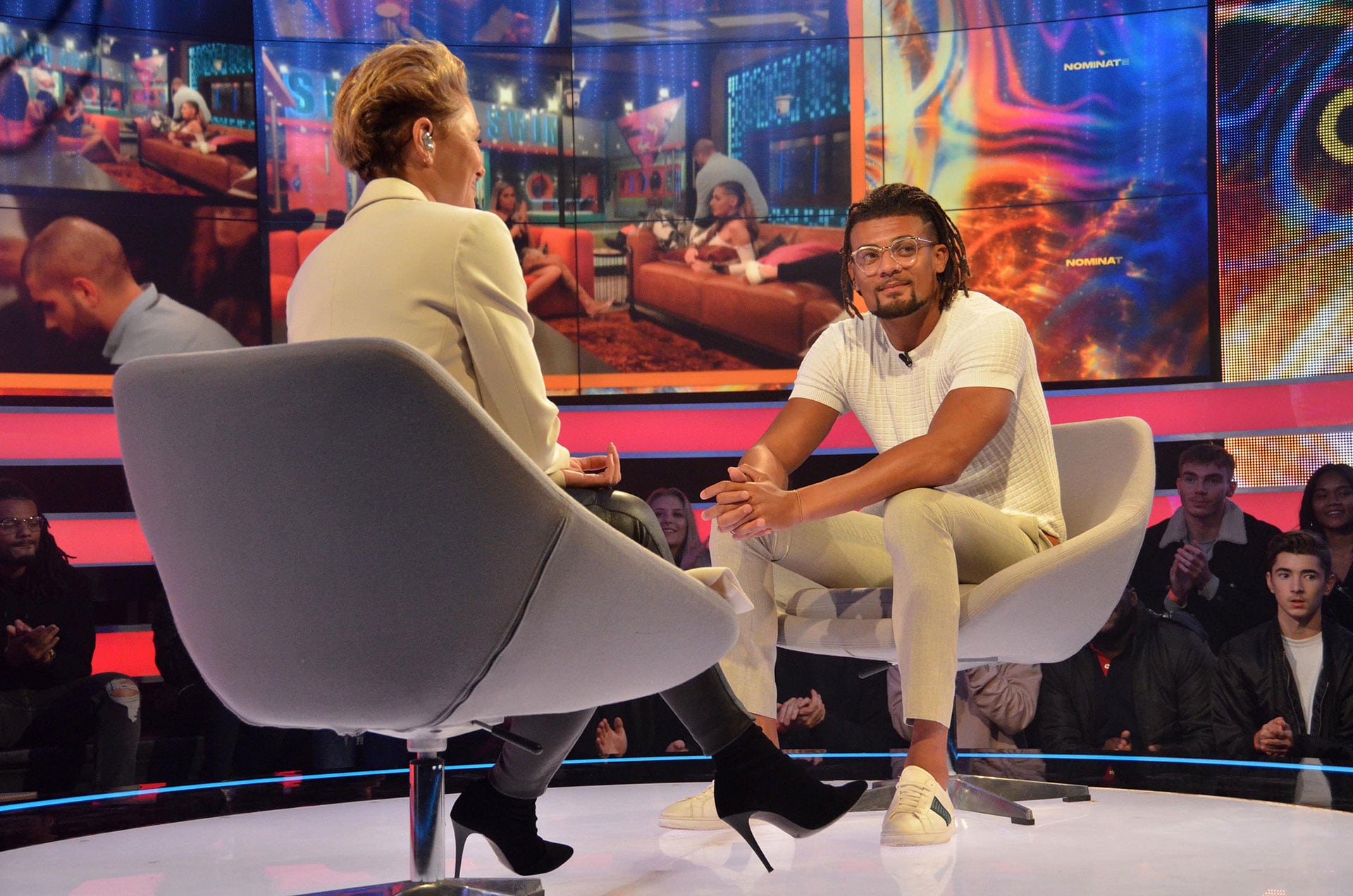 Two new housemates go in!
Isabella Farnese and Hussain Ahmed became the final two housemates to enter the Big Brother house this series (and maybe ever) just before Friday's eviction show ended.
I won't go into too much detail about who they are, you'll have to click the link for that!
Another week has come and gone, I'll be back next Saturday for another weekly recap to see how our new housemates are getting on and dissect the latest drama in the house. See you lot next weekend!
Big Brother airs Sunday through Friday on Channel 5.