Big Brother 2023 – What we know so far
October 2, 2023

28 minutes read
The ultimate and original social experiment, Big Brother, returns to UK screens this October after a 5 year hiatus – here is everything we know about the shows upcoming 20th series.
When does it begin and where can we watch?
Big Brother returns to screens on Sunday, October 8th at 9pm. The launch episode will be broadcast on ITV1, ITV2 & ITVX.
Big Brother will then continue Sunday to Friday on ITV2 & ITVX.
The series will last for 6 weeks and come to its conclusion around November 17th.
Who are the hosts?
The revived series will be hosted by AJ Odudu and Will Best.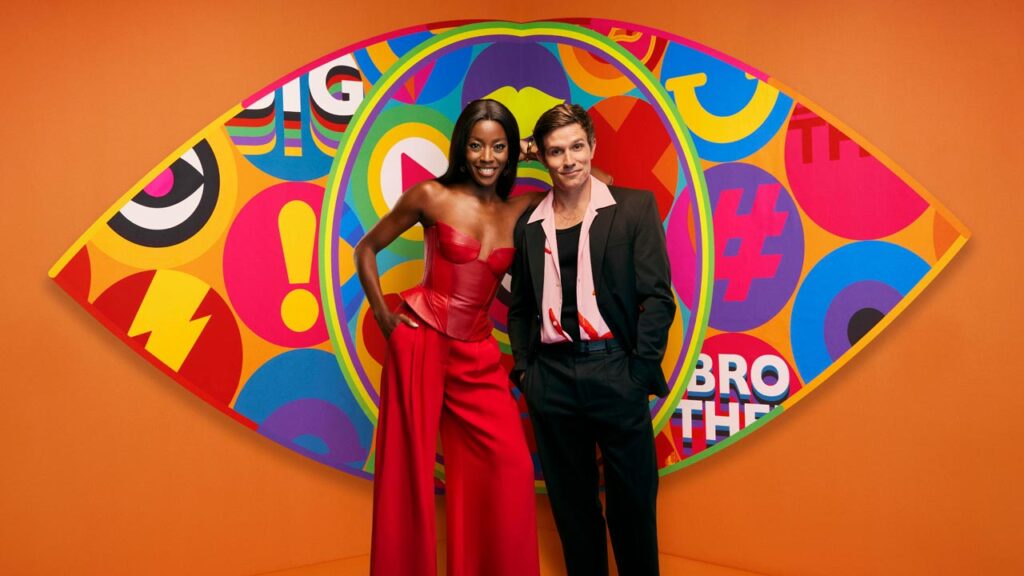 The duo will share the hosting duties on the main show, where they'll preside over the weekly live evictions and quiz housemates on all of the goings on in the world's most famous house.
The pair are also hosting a new companion show debating all the hot topics inside the house, called Big Brother: Late & Live. The show will be filmed LIVE in front of a studio audience and will give viewers an additional hour of exclusive Big Brother action, 6 nights a week.
Late & Live will be the only place to watch the evictees first live interview alongside an array of unmissable exclusive features including access to the camera runs, celebrity guest commentary and debate plus weekly nomination results.
Ahead of the upcoming launch, ITV have also released the following interview with AJ & Will.
AJ Odudu: Alison Hammond. She was funny, positive, and always a joy. No wonder we still see her on our screens to this day, the UK couldn't let her go.

Will Best: It's impossible just to choose one! So I'm going to have to choose my favourite group of housemates, and I'm going old school – BB3. Huge names in there, and especially nostalgic for me because that was the first series I was properly obsessed with. Kate Lawler, Jade Goody, Spencer, Alex Sibley, Alison Hammond, Adele Roberts, PJ, Sandy (who wee'd in a bin then climbed the fence never to be seen again), Lee the bodybuilder – I loved them all.
Will Best: We used to host a show called Trending Live together. It feels amazing to be working together again.

AJ Odudu: I'm so lucky to work with Will – he's funny, he's supportive and the fact that we get to share this experience together makes it so much more exciting than it already is.
AJ Odudu: We know just as much as everyone else! We don't know who the housemates are or what the house looks like yet.

Will Best: We'll be finding out about the new series along with the viewers!
Will Best: "David's Dead". It had it all. It was hilarious, dramatic, tragic, poignant…all in one rollercoaster reality tv episode.

AJ Odudu: My favourite moment of all time is the legendary housemate Nikki Grahame's iconic outbursts; God rest her soul. She gave us unforgettable diary room moments like 'Who is she?' and 'the mountain of cornflakes'. It doesn't get more iconic than that.
AJ Odudu: I feel like nothing can truly prepare you for what's in store when it comes to Big Brother. That being said, I have been rewatching some past seasons and planning my outfits.

Will Best: I'm having my first ever facial the week before it all kicks off, and I'm toying with the idea of really pushing the boat out and getting a massage. Other than that and a couple of camera rehearsals there's not a huge amount we can do – once it starts, what goes on in there is up to the housemates. That's the beauty of the show. And we'll be discovering it all for the first time along with the viewers.
Will Best: Meeting the housemates. They're what make the show special, and I know they're going to be amazing. Real people, properly representative of the UK today, all chosen because they're genuinely interesting.

AJ Odudu: I'm most looking forward to meeting all the wonderful housemates and learning about their stories. Also, I can't wait to say the words 'Hello Big Brother house, this is AJ!'.
AJ Odudu: I think it would be weird if I wasn't nervous, of course I am. But that's all part of the magic so I am welcoming my pre-show butterflies.

Will Best: I get nervous about everything, so hosting a huge live TV show definitely comes with a few butterflies! But weirdly the closer it gets the less nervous I'm getting, and the fact that I'm up there with my mate AJ means as soon as it starts, I know it's going to be fun.
Will Best: The fact that it's real people, who properly represent a snapshot of the UK right now, means there is so much more for an audience to connect with. It's unfiltered and unpredictable which makes for unbelievably engaging telly.

AJ Odudu: Big Brother lets us dive into the psyche of the human mind and connects the audience to people from all walks of life that you might not ever normally meet. I remember watching Brian Dowling and he was the first openly gay man I'd ever seen – what a joy! And Nadia Almada who was the first trans person on the show, which was so insightful as growing up in Blackburn I didn't see that diversity in my day-to-day life. It really is the people and their stories.
AJ Odudu: I think the biggest challenge is that the Big Brother house is 24/7. You share the same bedroom, the same spaces, the same food, everything! I grew up with five brothers and two sisters and all ten of us (including my parents) lived in a small space under the same roof. I love my family to bits, but I've done my time, I'm riding solo now.

Will Best: Probably being without their phones! Most people (myself very much included) can't go 30 seconds without checking it, so that first week is going to be tough. Then there's the fact they'll be in there with people who, in the outside world, they'd probably never meet, let alone live with. That's going to test them in all sorts of ways. And no, I don't think I'd last long in the house. I've got a sneaking suspicion I'm riddled with annoying habits.
AJ Odudu: To be completely honest, I would have to say my co-host Will. We've been friends forever and I think he'd be the perfect ally and just great company.

Will Best: Am I allowed to say AJ Odudu? Not only would she be an amazing housemate (she's one of the funniest people I know, and manages to be incredibly kind whilst also not taking any BS, which is a beautifully rare quality and has BB winner written all over it). It would also just feel right to have my real life BB partner in crime in there with me!
Will there be any live feed?
ITV have announced that the iconic Big Brother live stream will return in a limited capacity, airing 7 nights a week on ITVX.
It is understood that there will be around 2 hours of streaming each night, from around 11pm – 1am, which gives fans the opportunity to watch footage direct from the house into the early hours.
Where is the new Big Brother house?
Sadly, after the conclusion of the final series on Channel 5 the iconic Big Brother house at Elstree Studios which had been the home of the show since 2002 was sadly decommissioned and demolished.
This meant that producers needed to find a new home for the hit show for the revived series.
We exclusively revealed back in May 2023 that producers had settled on Garden Studios, near Wembley as the shows new base.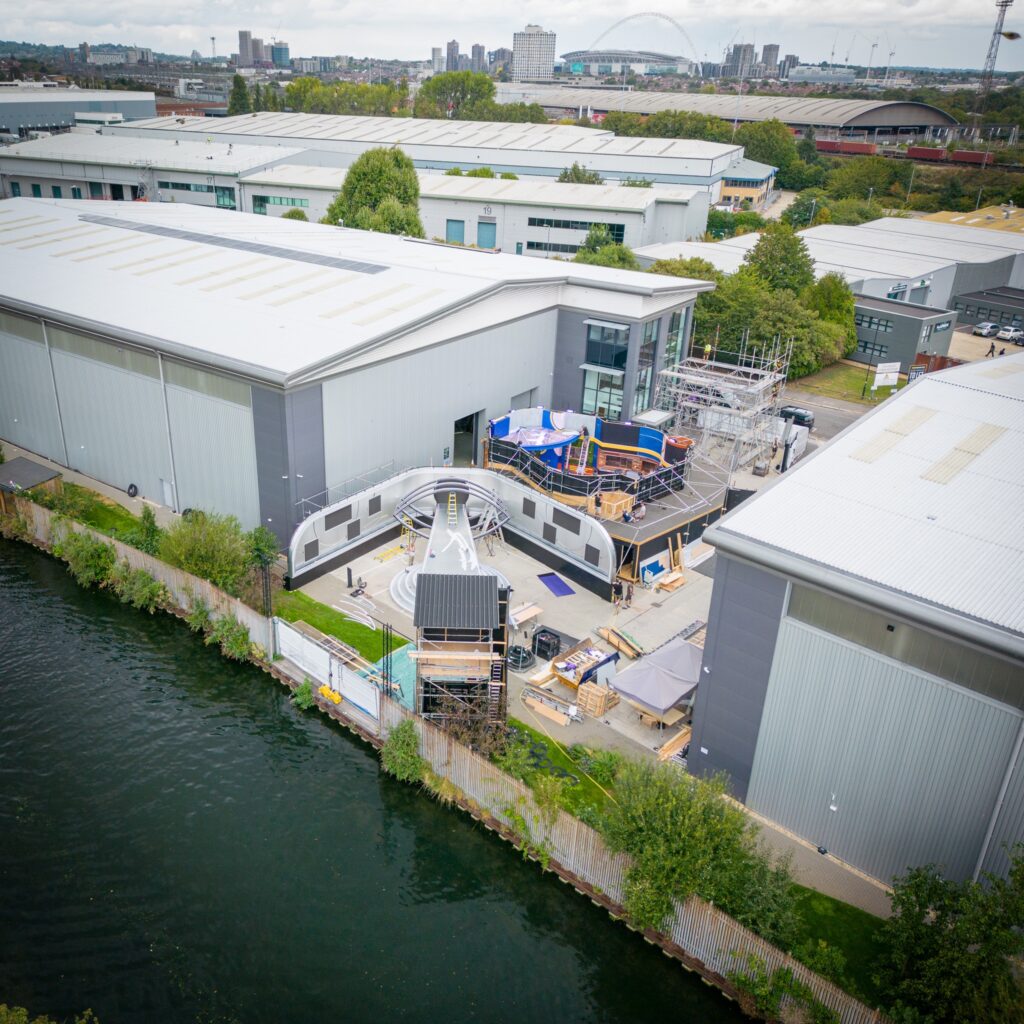 Over the last few weeks, some drone shots have been released by some tabloid newspapers which shows the construction of the new garden and staging area. The main house itself is situated within 'Iris stage 1', whilst the show's companion show will be recorded within 'Iris 2'.
What does the new eye look like?
The iconic new Big Brother eye was revealed on July 31st 2023 in "an all channel takeover", where viewers caught their first glimpse in an exclusive promo airing across ITV1, ITV2, ITV3, ITV4 and ITVBe at the same time.
What about the trailers?!
ITV released the first in a line of brand-new marketing promos on September 8th which would go on to air across the ITV portfolio of channels. The first broadcast was made during the opening game of the 2023 Rugby World Cup at 9pm on ITV1.
The campaign doubled down on the 'Big Brother sees it all' message, with narrator Marcus Bentley narrating the everyday lives of both new hosts AJ & Will and the general public.
ITV have gone heavy with promo for the series, with billboards dotted around the country, radio adverts and advertising on social media.
Adverts have also been spotted in places like gyms – a first for the format!
Have the new housemates been revealed?
ITV haven't announced any of the housemates that are due to take part in the series.
The broadcaster is thought to be staying away from casting 'influencer' type housemates, promisingthe nation's most interesting, funny and entertaining characters who come from every corner of the country.
Over the course of the show, they'll face a series of clever tasks, nail-biting nominations and live evictions, with the public once again playing a crucial role, voting throughout the series and ultimately determining the winner.
Big Brother starts Sunday, October 8 at 9pm on ITV1, ITV2 & ITVX.