EXCLUSIVE: New pictures show progress of Big Brother UK house demolition
February 3, 2019

4 minutes read
Pictures obtained exclusively by Big Blagger and bbspy, show the current extent of the demolition work on the infamous Big Brother house.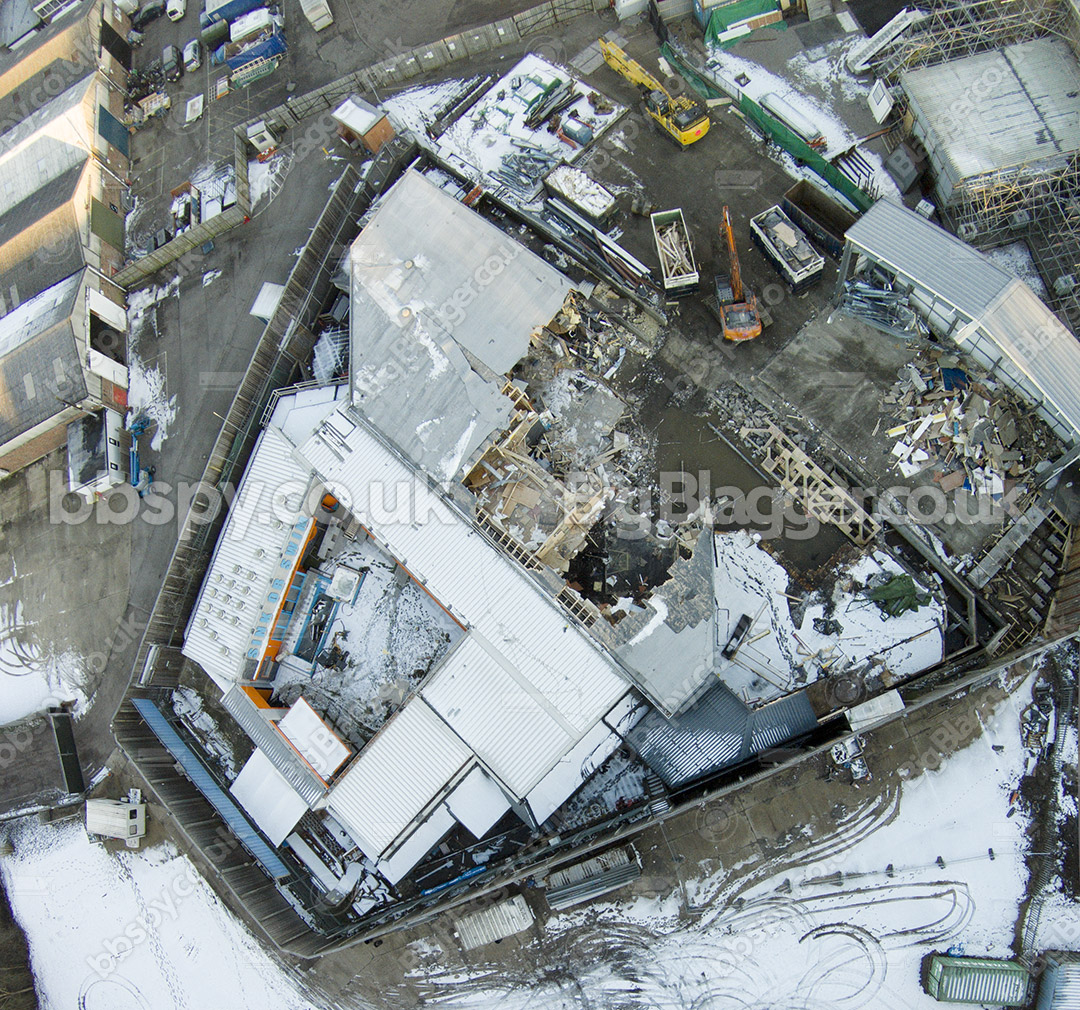 As can be seen in the photos, which were taken this weekend,  the iconic entrance to the house which has seen 594 housemates enter and or/ exit the house is no more, as work continues to remove the 16-year-old set from its former home at Elstree Studios, Borehamwood.
In its latest guise, the demolished portion of the main house included; the infamous diary room, the small task room, the kitchen/dining room.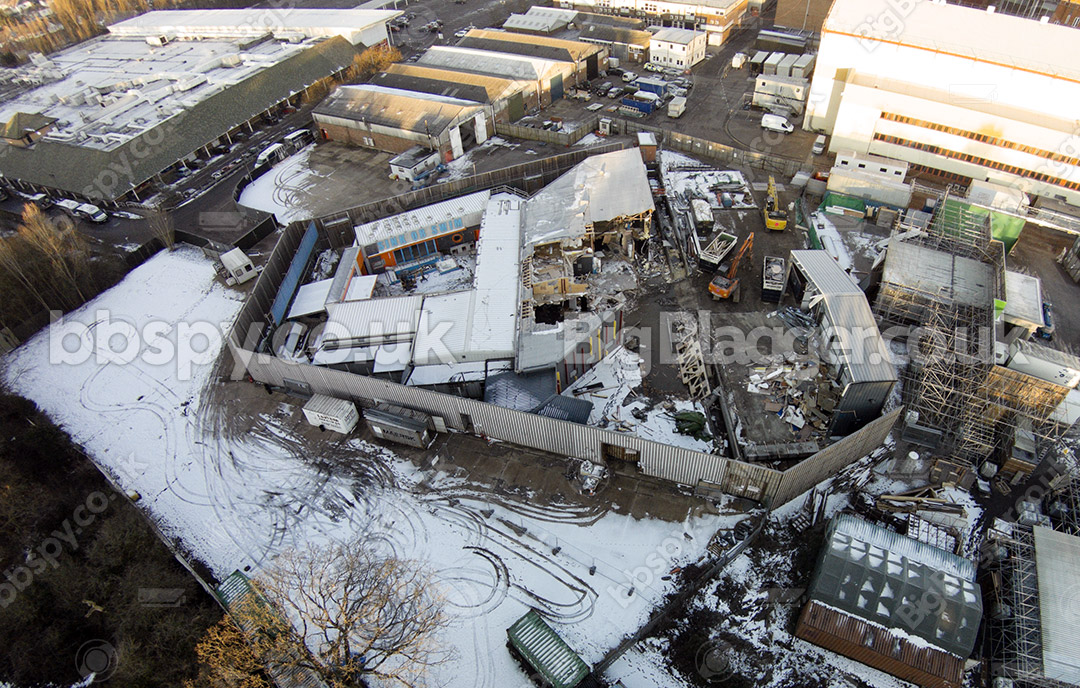 All that now remains in the original structure is the bedroom and bathroom.
In this close up shot, you can see that the majority of the "other house" extension that was built in 2016 has now been flattened to its foundations.
The coloured strips and mirrors still remain on the only remaining garden wall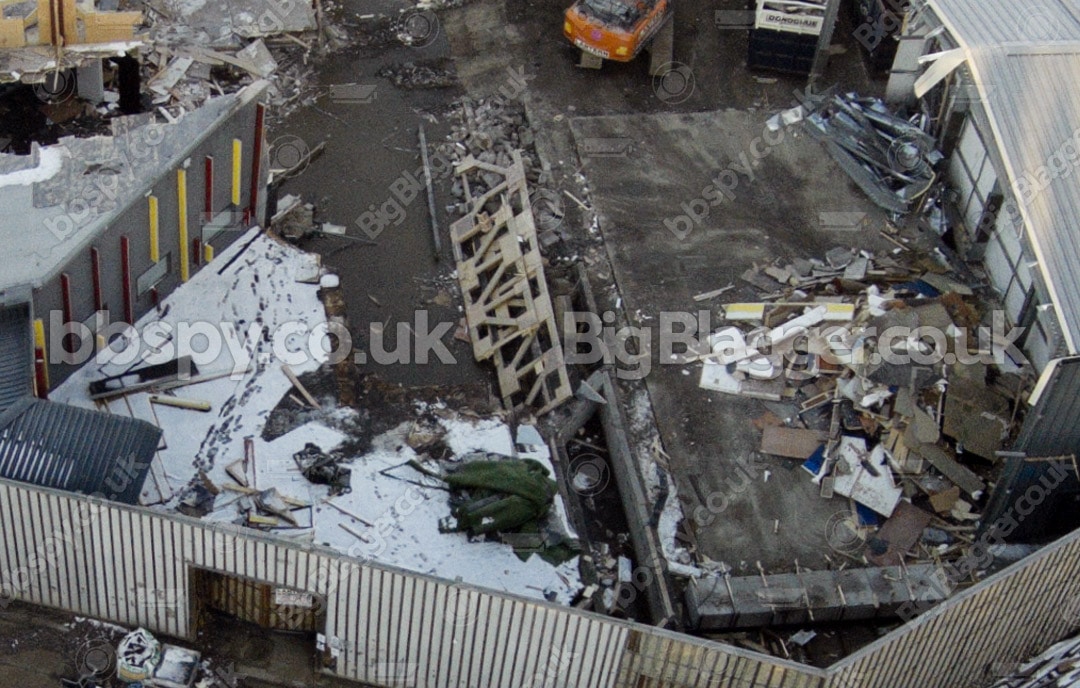 The 2016 extension also included a new eviction studio, commonly known as The 'Orbit' studio which was used by Emma Willis to interview housemates, and a new external set, both of which are now gone from the compound.
When you zoom in closer, you can see what is left of the small task room and the infamous Diary Room – the DR is situated below the small task room under the small section of roof that for the time being still remains.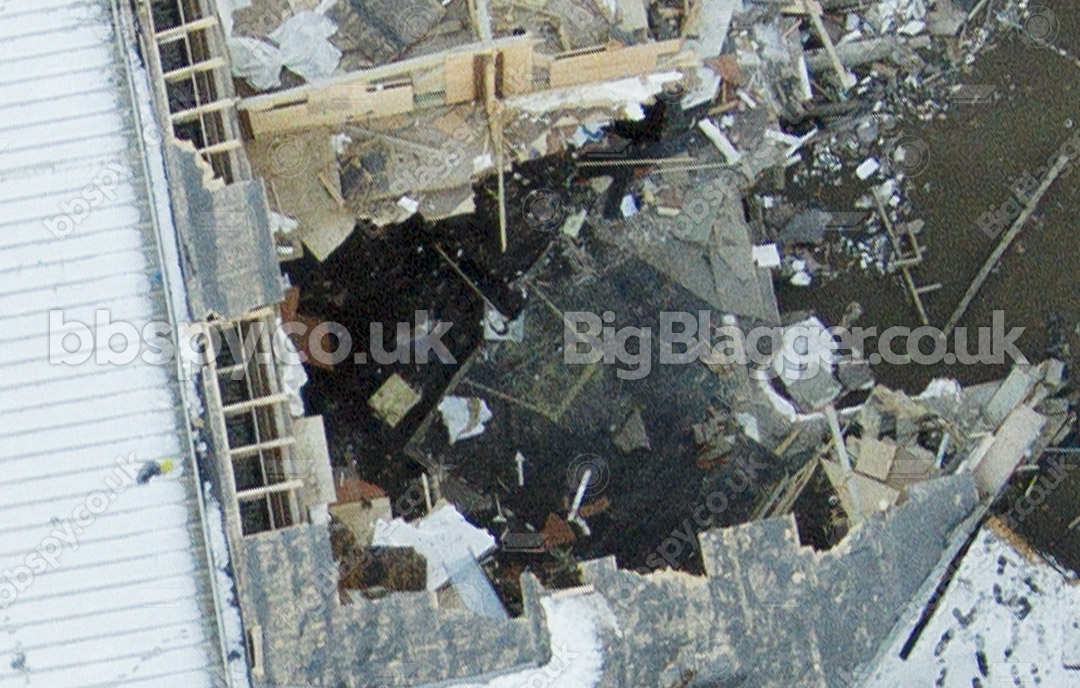 The swimming pool and hot tub currently remain in place, alongside the "Sink or Swim" sign installed for the latest civilian series.
At time of publication, the garden, lounge and pool/locker room also remain in situ.
To help you understand the extent of the demolition so far, the below image provides an outline of the house. On it you can see what has been removed and what currently remains.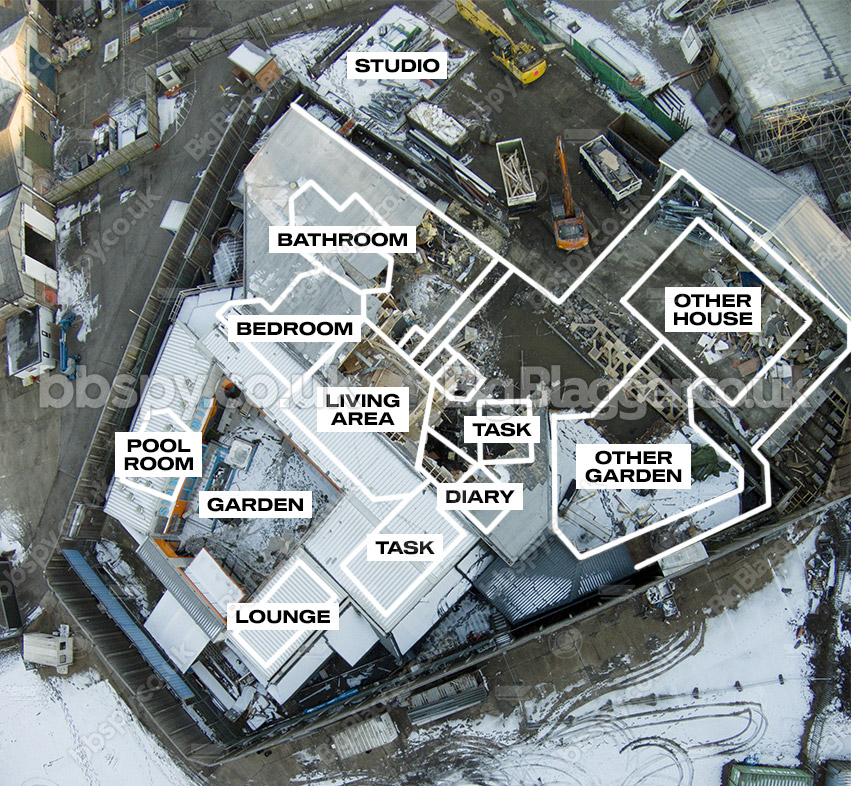 The Big Brother production village which was previously situated at the rear of the compound was removed back in December, and the land now be seen sitting empty.
The below photo shows the production village during the 2016 civilian series.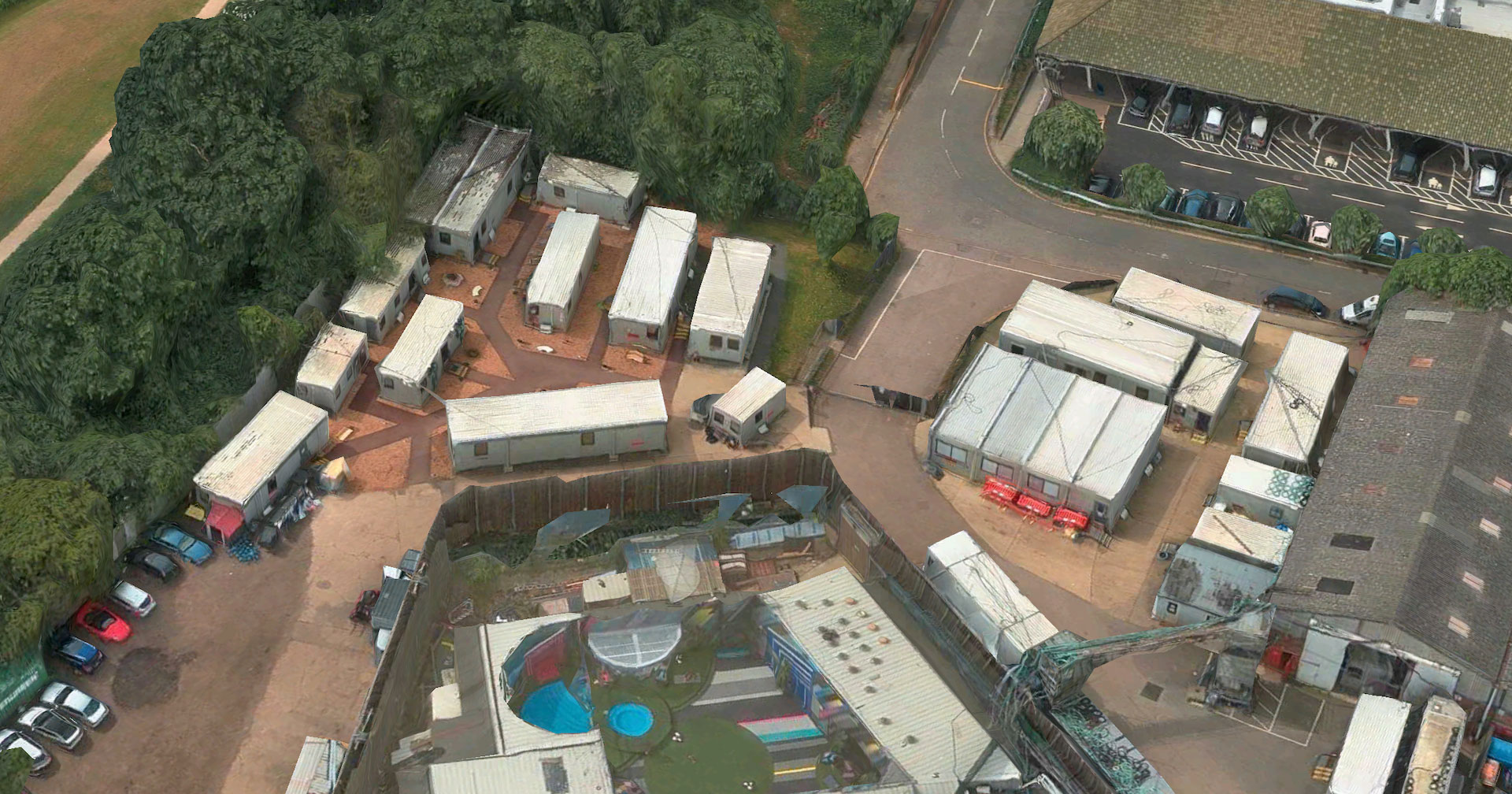 The demolition comes after Channel 5 chose not to renew the long-running series following the conclusion of its latest civilian-run which saw Cameron Cole emerge as the final BB champion, back in November 2018.
Meanwhile, Big Blagger understands that talks between online streaming service Netflix and Endemol Shine Group, the company behind Big Brother are ongoing over a potential deal for the streaming giant to acquire the show.
Endemol Shine UK have recently added more fuel to the fire after social media profiles used to promote auditions for the show were rebranded using the new generic Big Brother branding which has now started to appear on versions of the show around the globe.