ITV tease new series details and house
October 3, 2023

6 minutes read
ITV have today teased further details on the new Big Brother revival, via respected tv industry publication, Broadcast.
Speaking with Broadcast, Katy Manley, Managing Director of Initial the production company behind the show, and Tamsin Dodgson, Creative Director said that they are looking to keep the revived series simple, by returning it to the classic format that the show began with.
"The world has changed so much in just the last five years," says Manley. "We've had Covid, Brexit… people's outlooks have changed, and reality TV has evolved a lot. It also gives it enough time for people to be excited about its return."
She continues: "It's been rebooted in other countries over the last few years to great success, so it feels like there's a precedent there."
The show also plans to stick to it's original core format by cutting contact with the outside world, weekly nominations and evictions and retaining the weekly shopping task.
"There's a whole new generation that don't know Big Brother at all," said Manley. "Rather than doing the later iterations, you almost have to reintroduce them to what Big Brother is in the first place."
Tamsin Dodgson then touched on the role that the persona of the all seeing "Big Brother" will play in the house, saying that the role will have more personality and character – meaning that the entity could have a role of more than just issuing commands.
"People will see the role of Big Brother slightly changed, not in any way that distracts from the format, but we're just playing with what the voice of Big Brother is and how it interacts with the house."
Speaking on the housemates taking part in the series, Paul Mortimer confirmed that the housemates are aged between 18 and into their 50s – "It's not an old cast, but it's certainly not a Love Island cast." he said. He added that it's about seeing different people with different life experiences, cultures etc.
The new house
The new Big Brother house will be the first house in the UK that will be physically located within a soundstage.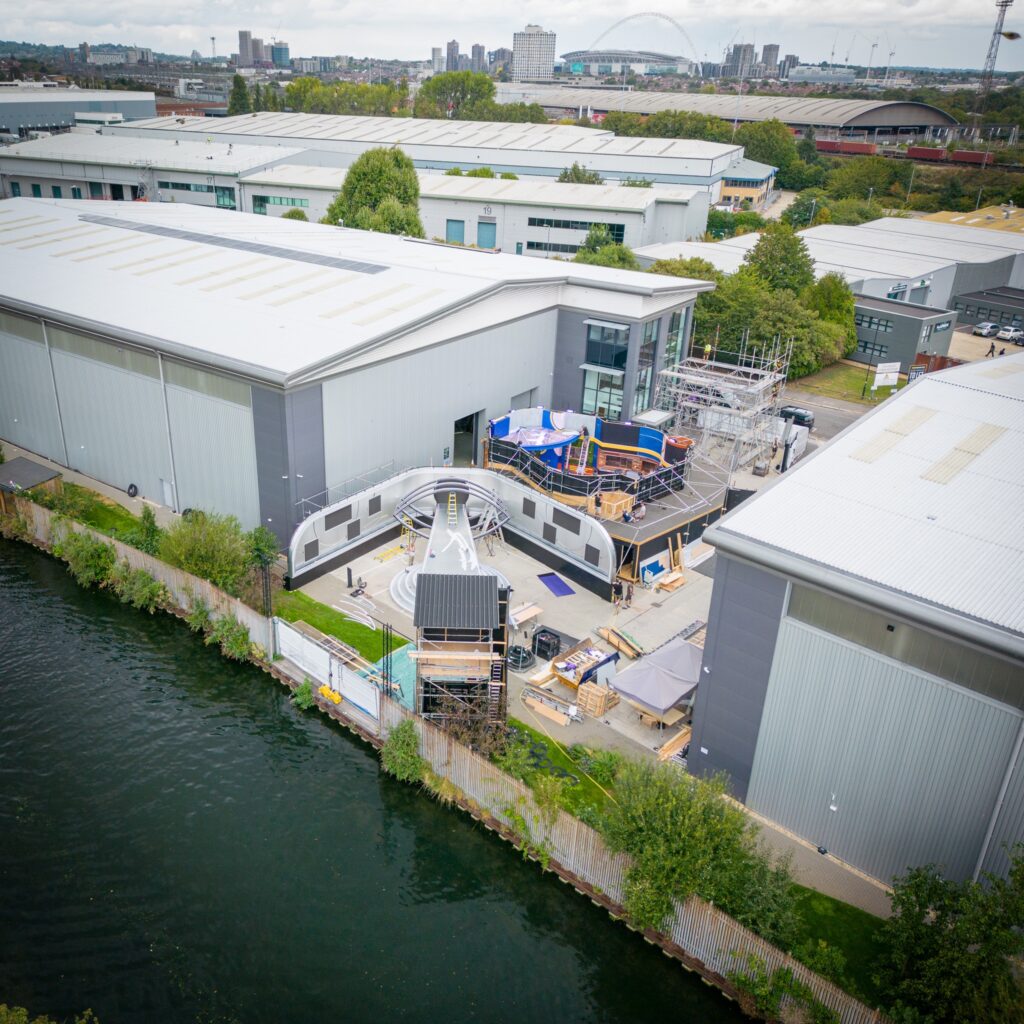 Dodgson said that ceilings have been fitted with skylights in order to give producers more control and to do things that make the house feel alive.
The living room meanwhile is double height, a first for the UK format with a mezzanine level which means the housemates will be able to look out over the new communal living space.
Duty of care
ITV have confirmed that Big Brother housemates will follow similar protocol to that of Love Island, with contestant having a social media blackout imposed on them whilst they are in the house. This means that housemates friends and family will also be banned from posting on social media on their behalf.
"We don't know if [the blackout] will be as necessary as it has been on Love Island, but it's as much for the friends and family's welfare as it is the contestants. It's definitely an area we have to think about," says Manley.
A topic that is always raised is the duty of care of housemates whilst in the house and outside. "We've made it very clear that this is not about going on to become famous, you have to think you will be going back to your normal job afterwards," says Dodgson.
Manley also confirmed that housemates will not be subject to the strict alcohol restrictions which has been imposed on Love Island, saying that policies would not be implement in the same way and alcohol limits would be made on a case-by-case basis depending on the mood of the house.
Big Brother returns Sunday, October 8th at 9pm on ITV1, ITV2 & ITVX.