First Look! The all new Big Brother house
October 7, 2023

15 minutes read
With just 24 hours to go until the return of the original social experiment, Big Brother, the first new pictures of the brand new house have been released.
Big Blagger was kindly invited along to a press tour of the brand new house on Friday evening, and we're now able to share the pictures with you!
The Living Area
For the first time in Big Brother UK history, the living area is double height, with a mezzanine level looking over the rest of the open plan living space. We counted 16 chairs at the dining table.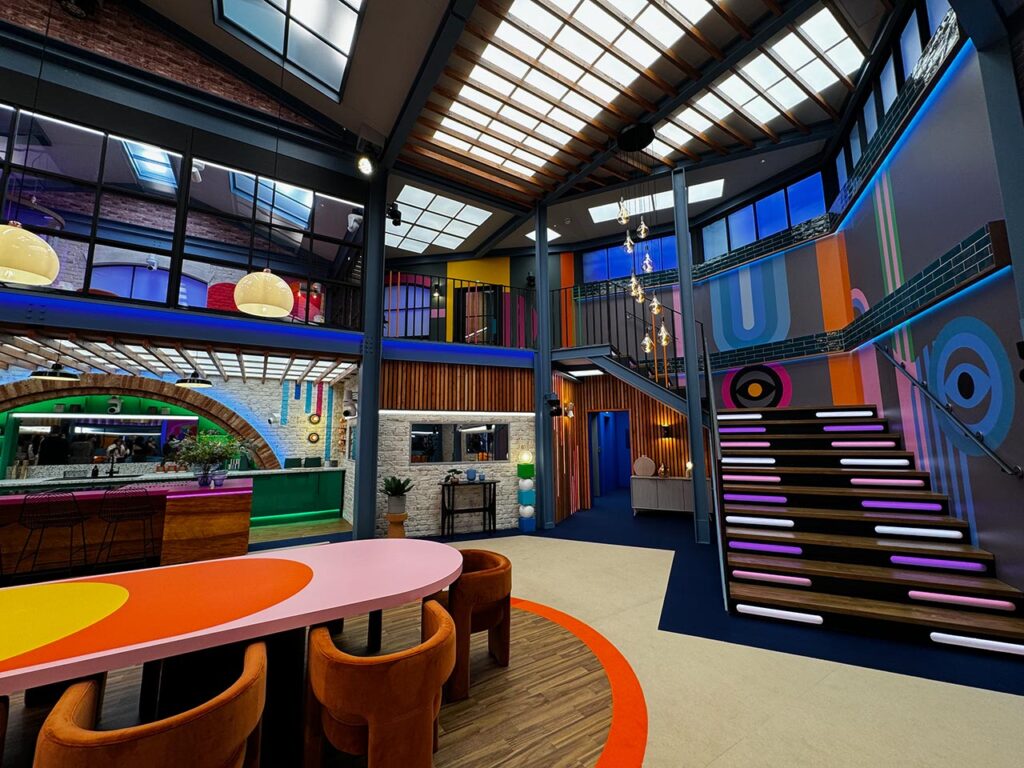 Underneath the mezzanine level you will find a spacious kitchen area, with brick archway, green cabinets and pink workstation.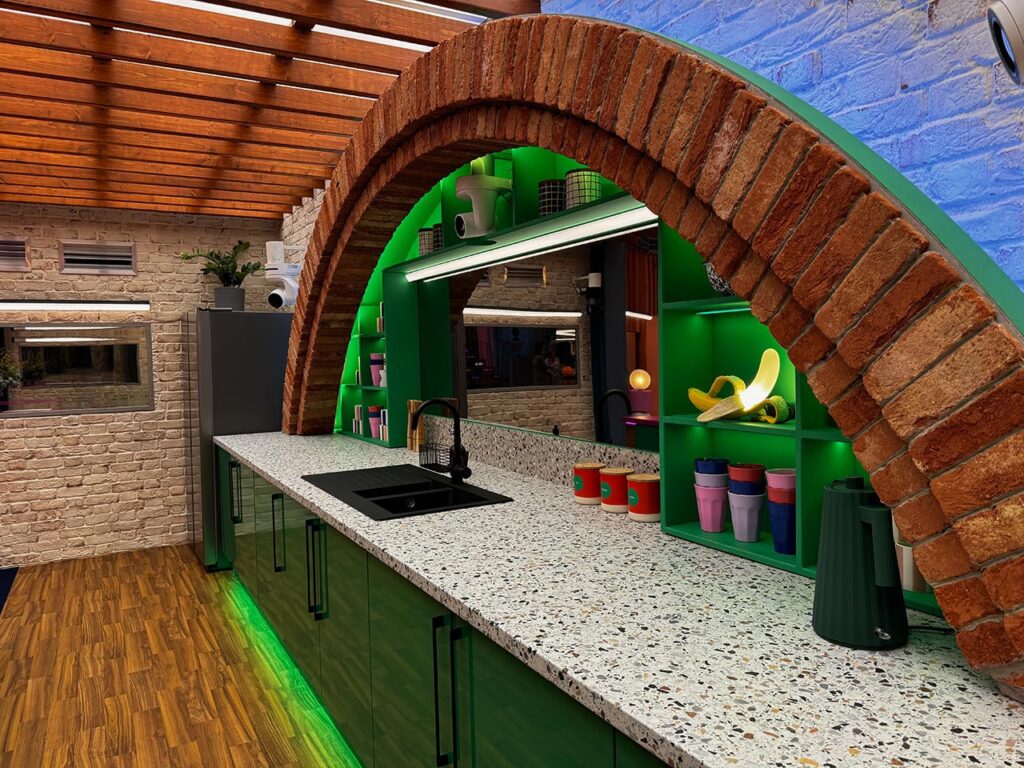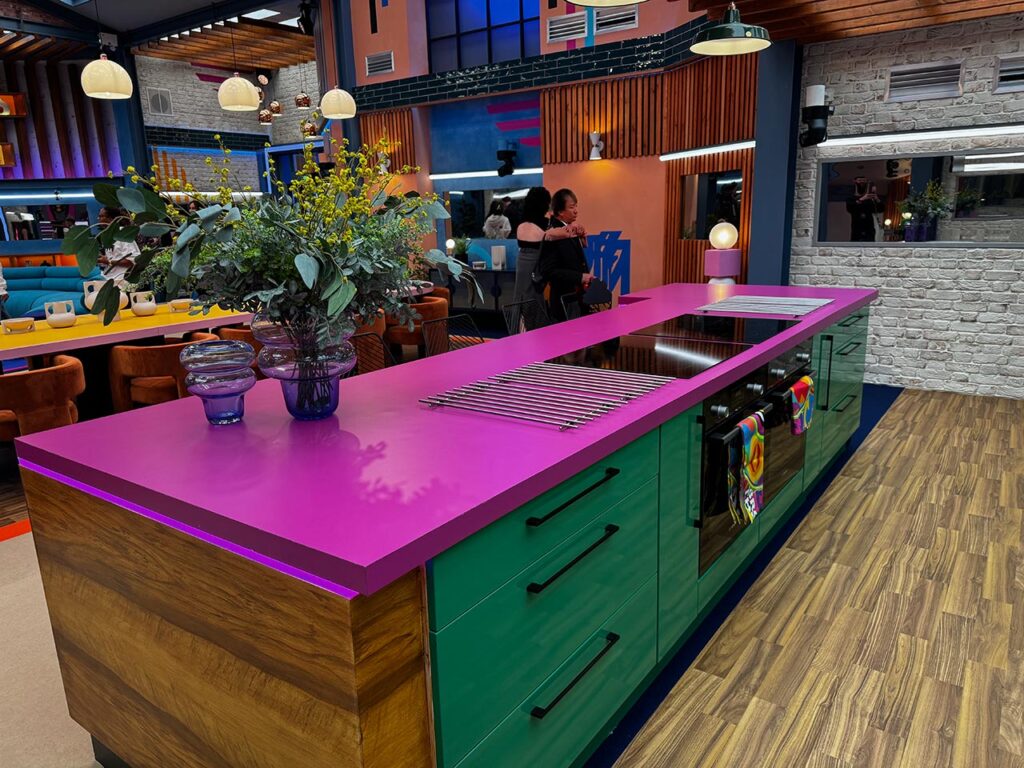 The main seating area features large circular sofas, with a central coffee table featuring the shows eye logo.
A large TV screen sits front and centre.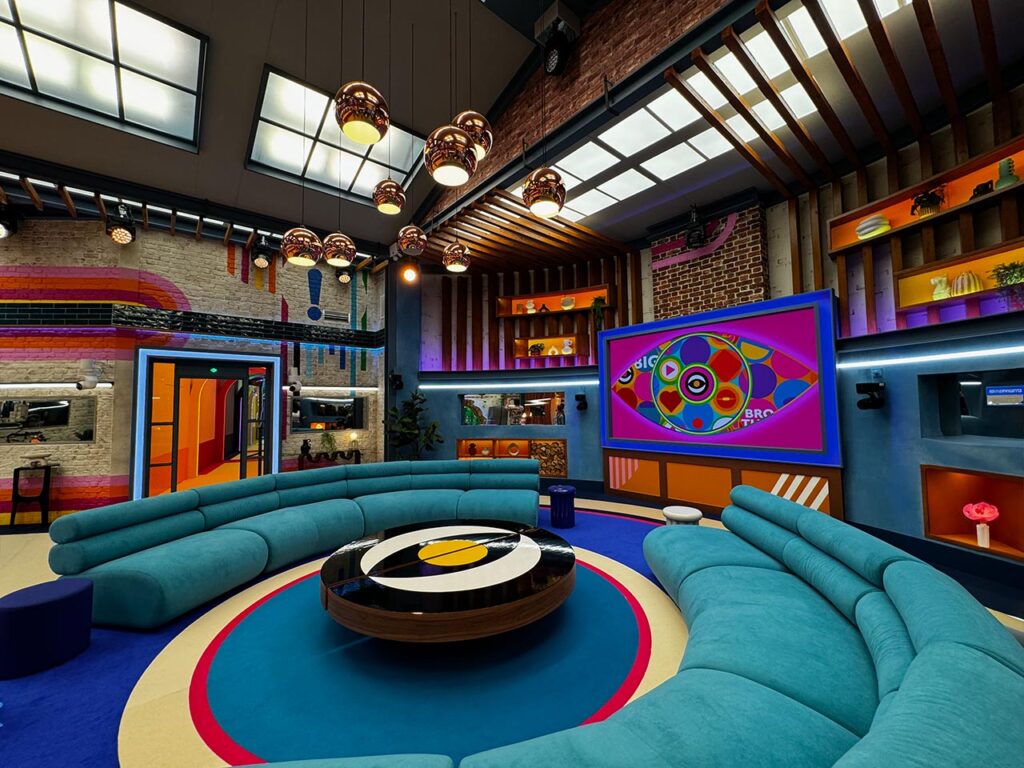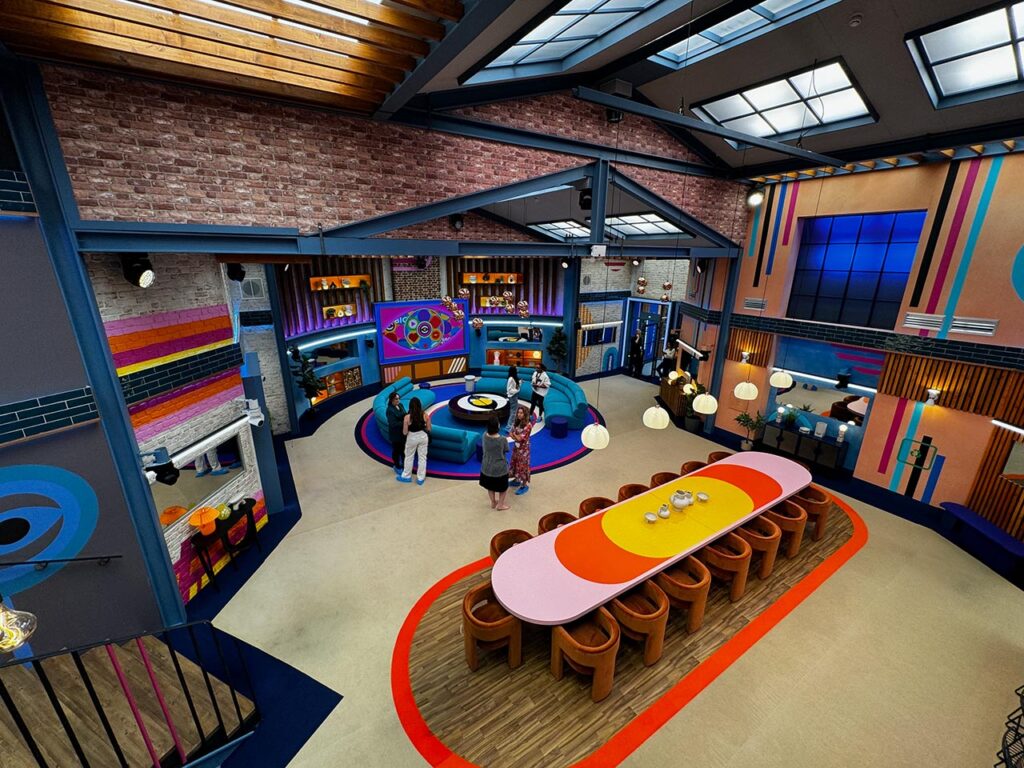 The Loft
On the new mezzanine level you will find the new loft room, with a comfy seating area looking out over the rest of the living space. Whilst we didn't see it, we were told there is a lift to make the upstairs accessible.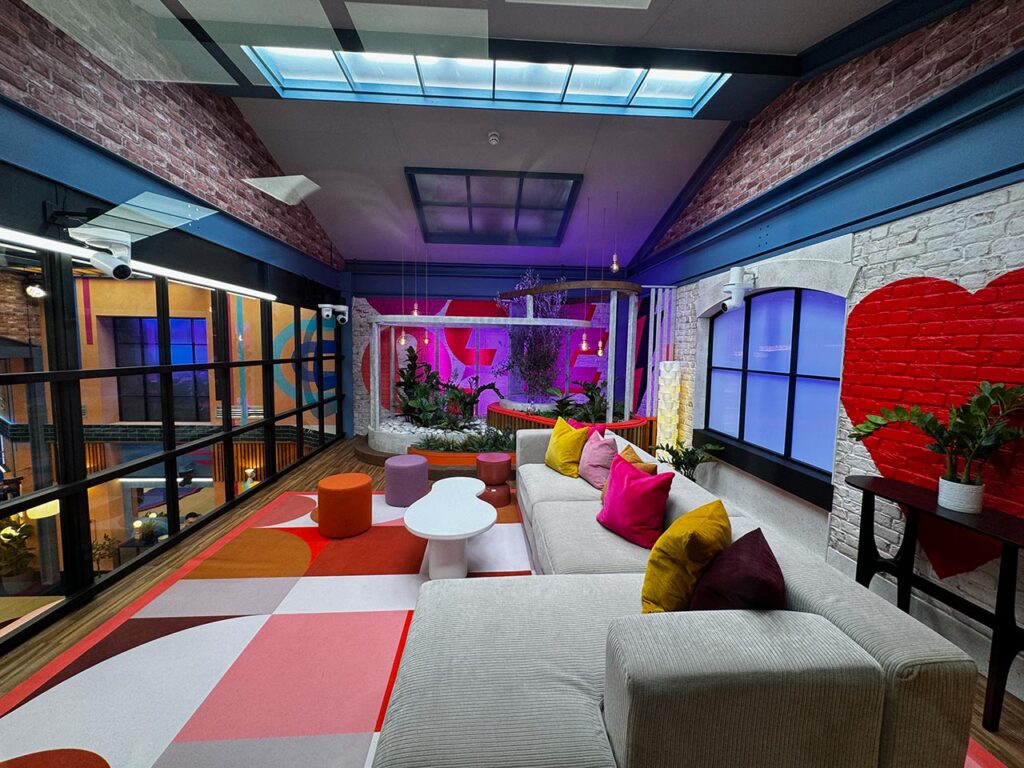 A (very long) corridor next to the sofas leads to the bedroom, bathroom and Diary Room.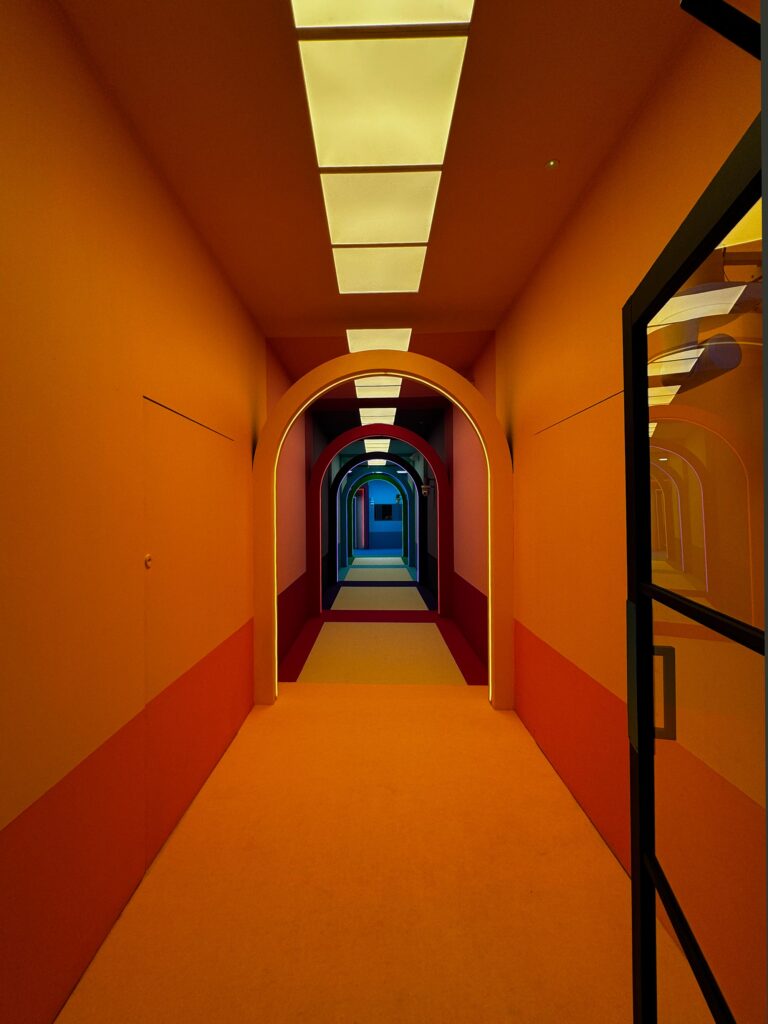 The Bedroom
The bedroom features a total of 14 beds in a mix of singles and doubles (again adding up to 16 spaces!).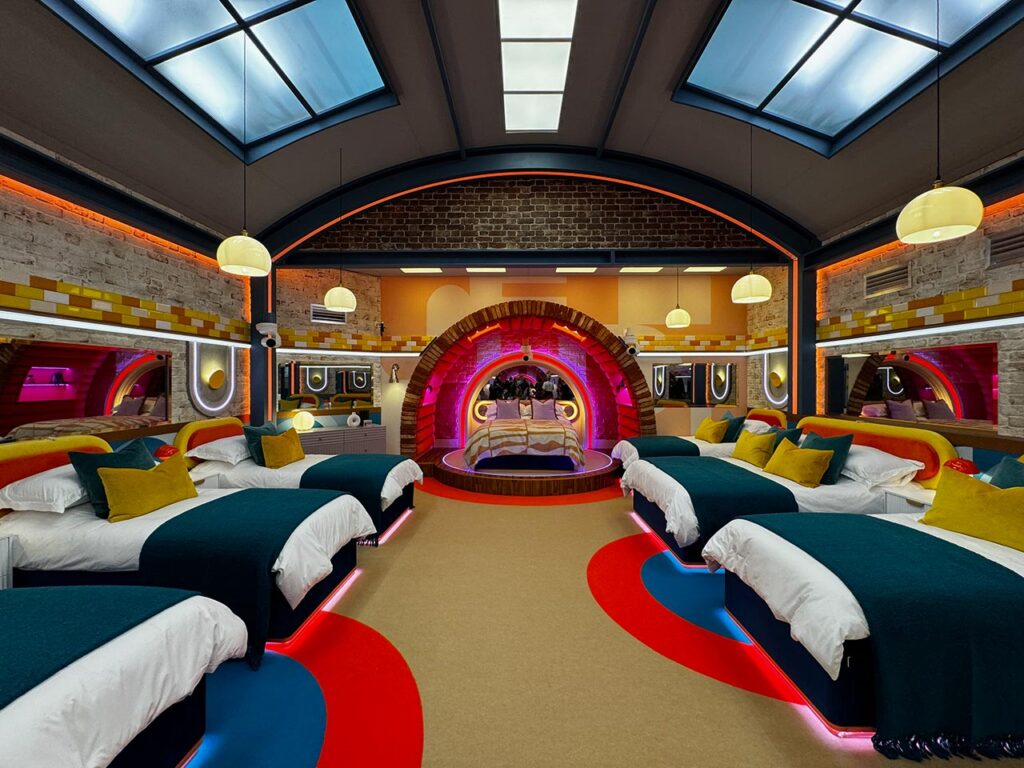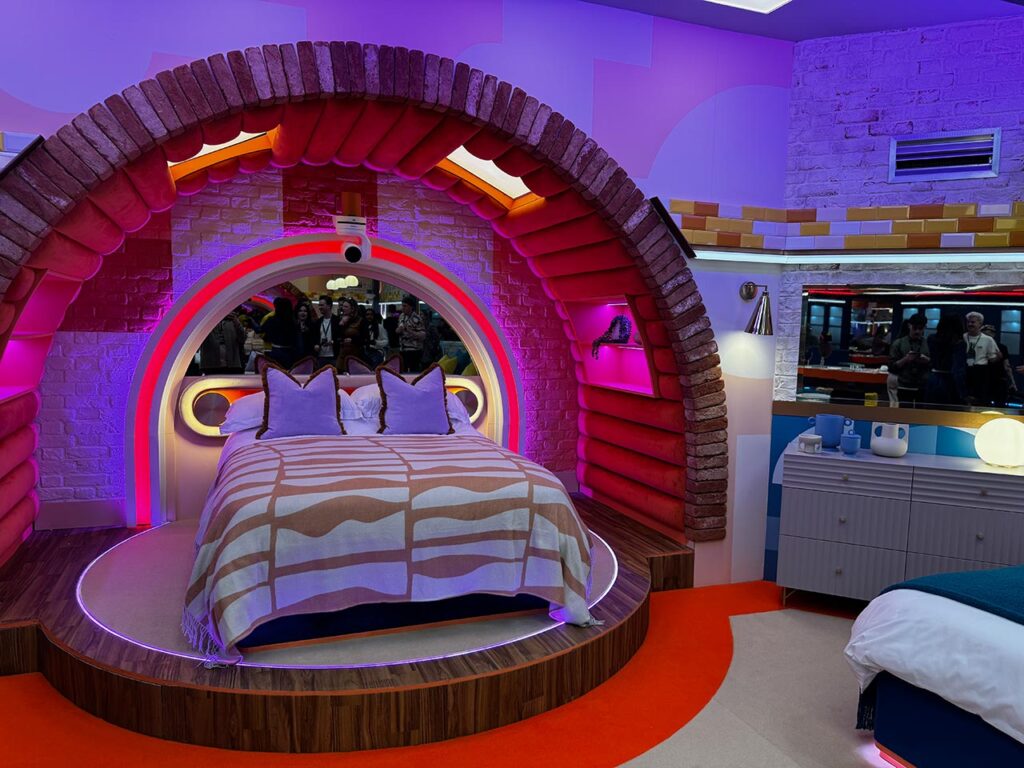 A large vanity area is in the middle of the room.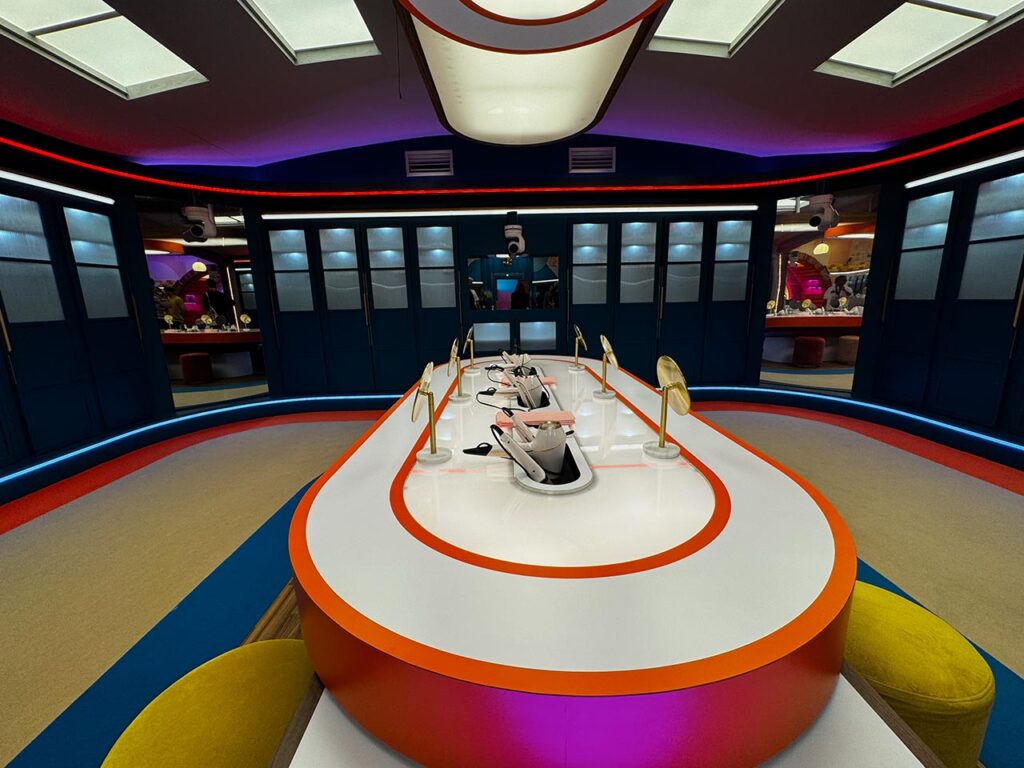 The Bathroom
Front and centre in the bathroom is a large blue & white bath on a raised platform. Seating areas also surround the bath for housemates to sit and chat during bathtime!
On the other side of the bathroom are two large double showers.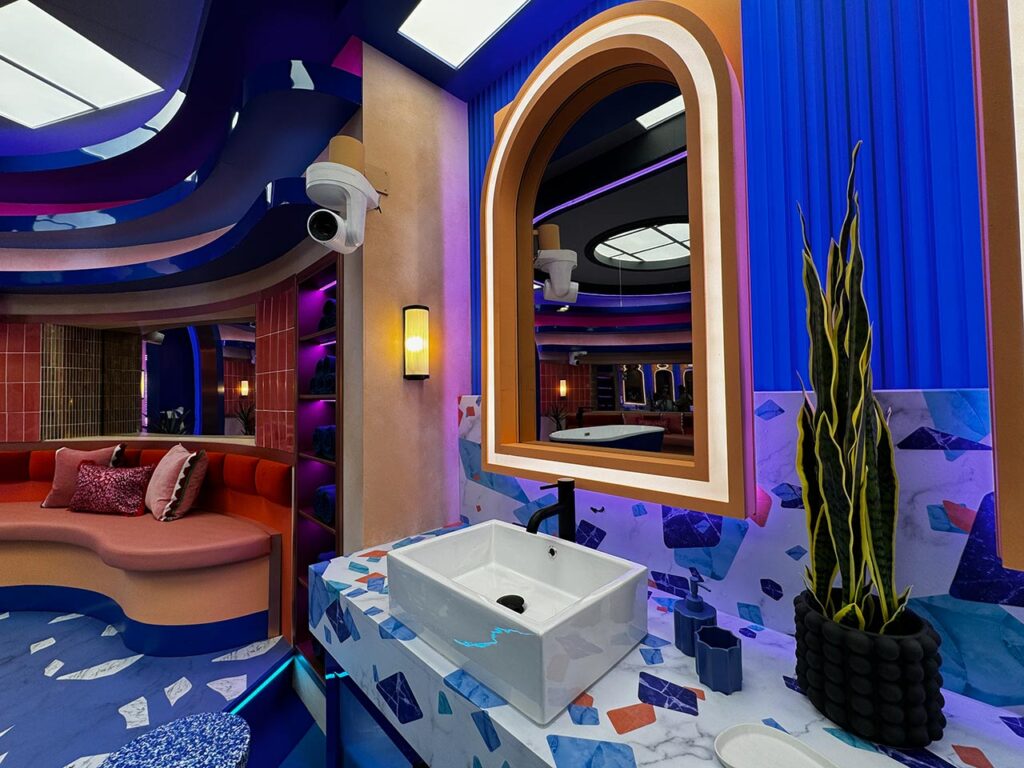 The Diary Room
The Diary Room is accessed via another corridor which is entered in-between the bedroom and bathroom.
Fans will be pleased to see that the iconic Diary Room button has returned for the new series!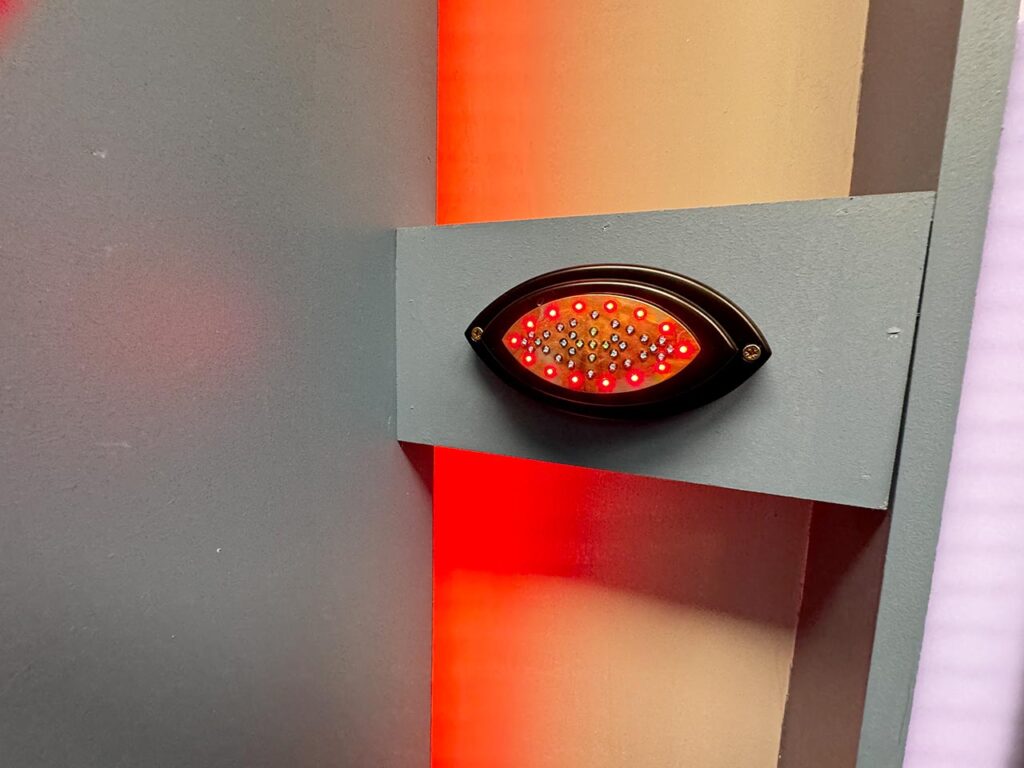 The Garden
The garden is accessed via a doorway to the right of the main living space, and compared to the house itself is very small in comparison – although we suspect Autumnal nights will mean it gets less use than summer.
The new garden features a small patio area with a canopy overhead and comfy seating – for those autumnal nights, Big Brother has also included a fireplace.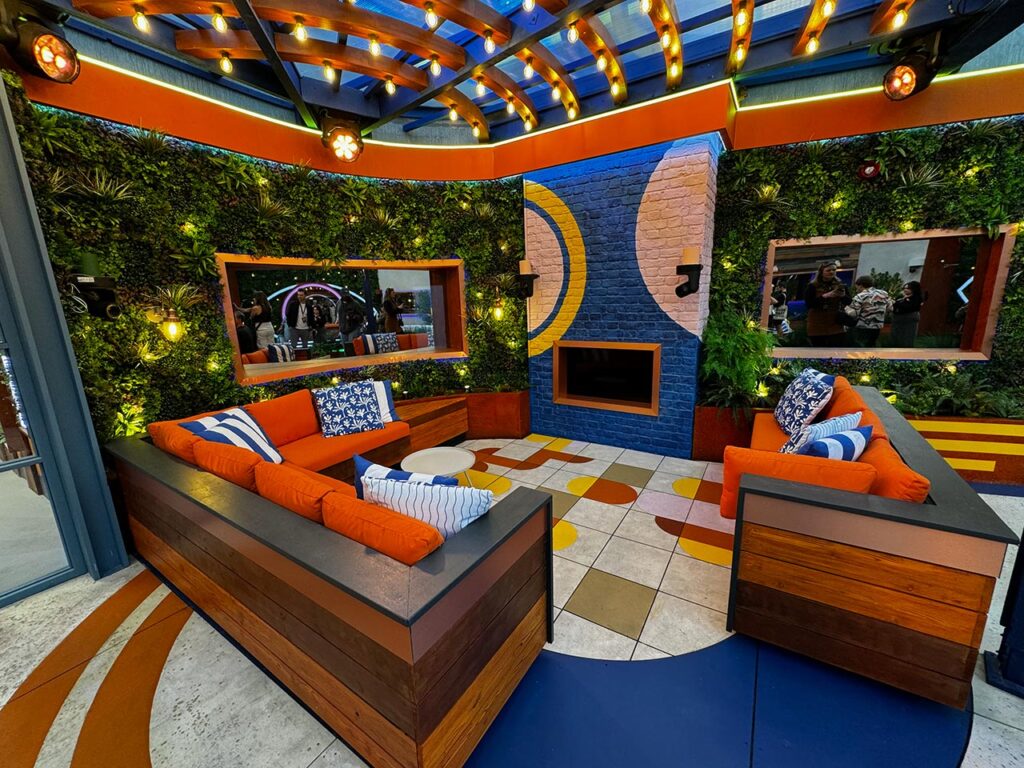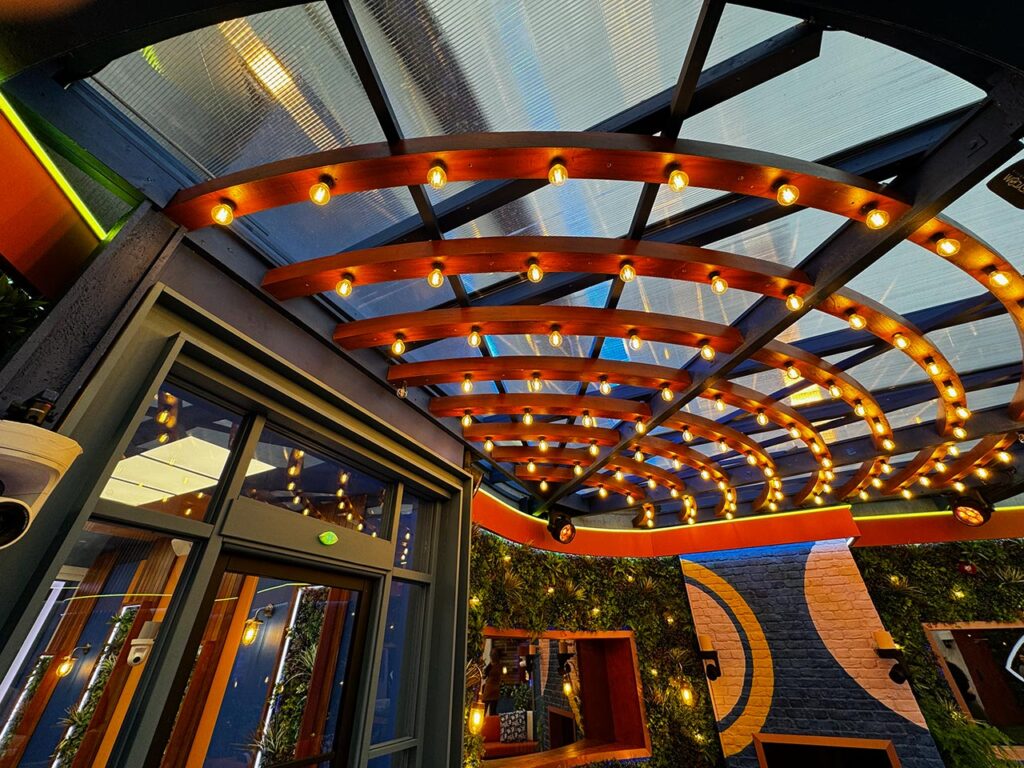 The iconic Big Brother hot tub has also found a new home in the garden.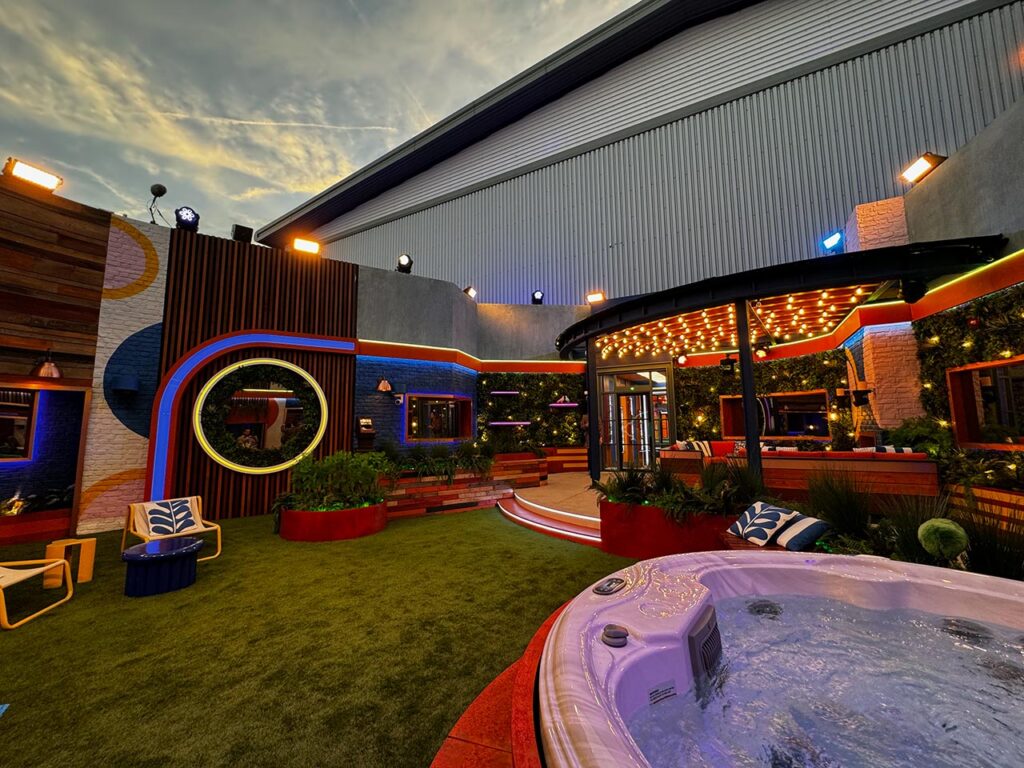 A water container sits towards the back of the garden and will collect rainwater to be used by the house during the series.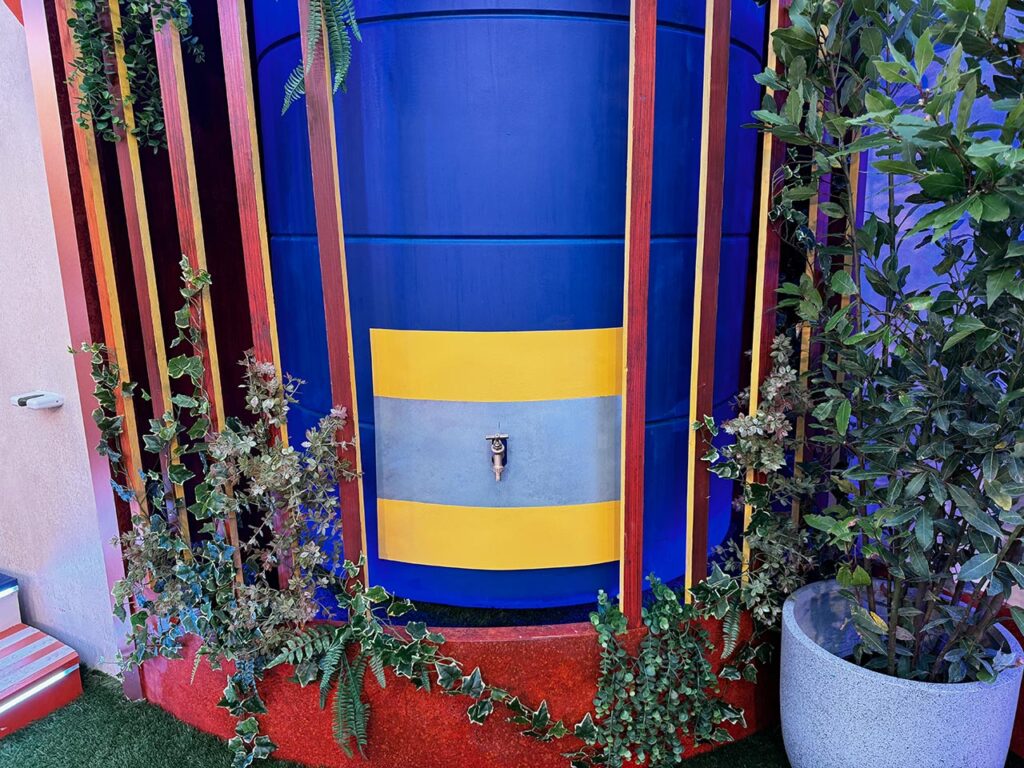 At the back of the garden is a giant Big Brother eye come seat!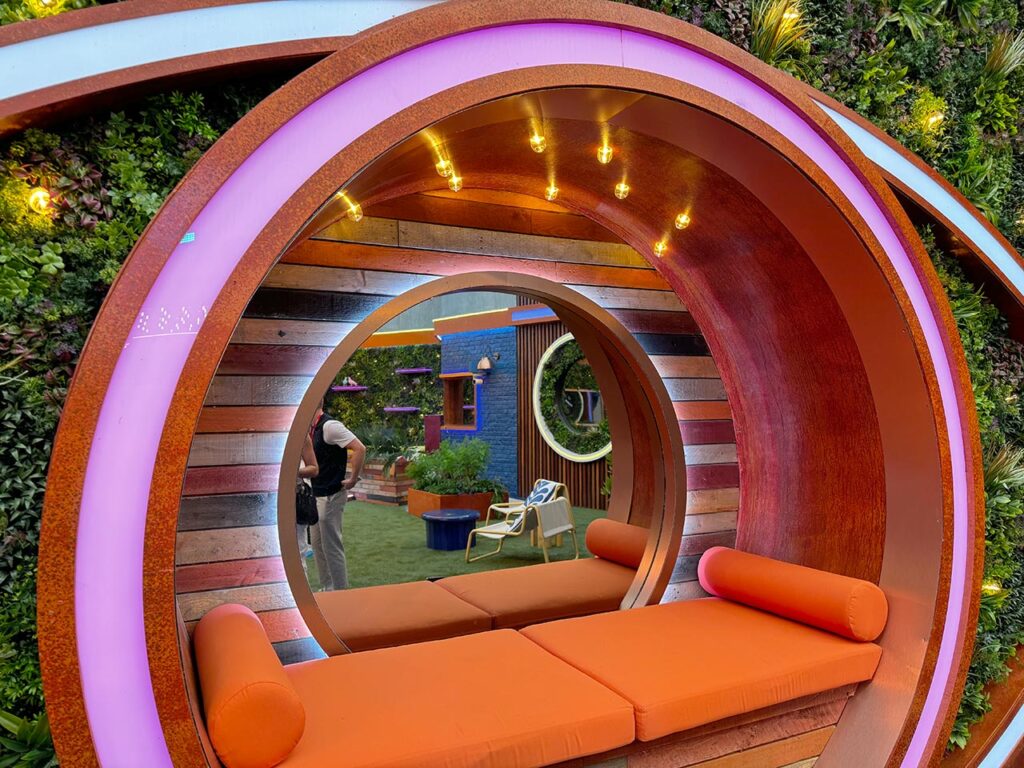 Outside Entrance
On the outside of the Big Brother house is the show's new entrance & staging area.
Big Brother: The Launch will air this Sunday at 9pm on ITV1, STV, ITV2 and ITVX in a disruptive multi-channel and streaming takeover. The remainder of the series will be available nightly at 9pm on ITV2 and ITVX (apart from Saturdays).